South Florida dog training
By an expert & behaviorist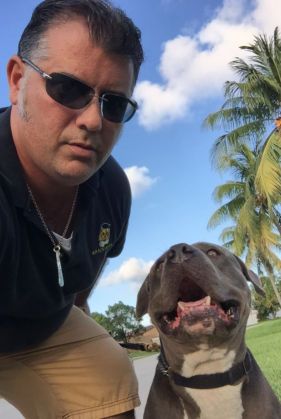 K9 Advisors is the premier dog training company for all your dog training needs from basic obedience and housebreaking a puppy to advanced canine behavior modification, customized service dog training and certification, executive protection K9's and reliable family protection dogs.
We are highly skilled and specialized at resolving behavior issues such as advanced separation anxiety, severe aggression towards dogs and / or people, including biting and attacking dogs, bolting through doors and gates, lunging or pulling on leash, excessive barking, jumping with too much excitement at greetings, not coming when called, and not following obedience commands.
We are well aware of time constraints so we remain very pragmatic in our approach and advice to dog owners with limited time, who need fast, practical results from a highly experienced team of dog trainers. From our founder to our most recent trainers, we pride ourselves in our mission to help dog owners and handlers have a better understanding of canine behaviors and the knowledge to have their dogs be well mannered, obedient, and suitable for their needs.