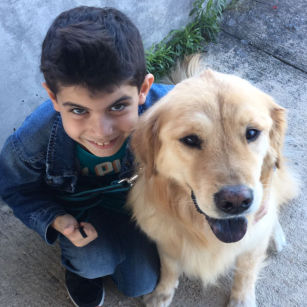 Dog Training by K9 Advisors:
Searching for reliable dog training that's based on positive reinforcement? At K9 ADVISORS, we believe in encouraging good behavior through clear structure and communication, using our hands only to praise. We offer a range of programs that can be customized to your unique goals, whether you have a young pup or an old dog. Our training sessions are designed to provide results for dogs of all ages, sizes, and breeds. Based in Hollywood, FL, our team of experts can provide flexibility and reliable results at an affordable rate.
At K9 ADVISORS, we ensure that our team of dog training specialists have plenty of experience and are naturally caring and passionate about your dog's success and happiness. They are able to read the subtle cues that your pets communicate, optimizing your programs to be most effective. From basic training to severe behavioral problems, we offer a range of programs designed to help your dog focus and obey. Sessions can be done at your home, ours', or even out at a park.
When you call today to book a dog training session, we can set it up as a group session or individual one-on-one arrangement. Based on psychological conditioning principals, our methods are focused clearly on precisely timed praise and indirect corrections. Once your dog has mastered basic training, they can move on to advanced, protection, therapy, and service dog training, too. Call today for a FREE consultation.
Dog Training Code of Professional Conduct
Provide professional dog training services at the highest standards
Tailor professional dog friendly training programs for each client
Continue professional development by attending conferences, workshops, and seminars; and pursuing other educational opportunities.
Treat all dogs and clients with respect, taking into account their physical and psychological well-being and respecting clients' wishes regarding the training of their dogs.
Respect the privacy of my clients and hold in confidence all information obtained in the course of professional services.
Be respectful of colleagues and other professionals and not falsely condemn their character or their professional acts.
Dog Training Services Available:
Puppy Training (up to 2 yrs) Programs
Dog Training Programs:

- Training for Severe Behavior Problems

- Advanced, Off-Leash Training

- Obedience Training

Developing Obedient Family Protection Dogs
Executive Protection
Dog Training for Business Owners and Families
Protection Dog Training
Protection Dog Training