South Florida Edel Miedes was born in Cuba to a life-long animal rescuer and advocate his mother. He started training dogs professionally in the early 1990's and has developed into South Florida's Premier Severe Behavior Dog Trainer and Behaviorist. He is a graduate of Florida International University with a Bachelors degree in Psychology with his primary focus being canine behavior assessments and modifications.
He is trained in all levels of obedience, from basic to off leash, K9 protection training, from family protection to Police K9 work, and severe dog behavior problem solving. He spent 10 years in the financial services sector gaining business experience and financial stability. During this time, he continued to train the most severe dogs for numerous rescue groups and dog training facilities as well as provide training for other new dog trainers at dog training facilities.
He followed his dream of founding his own dog training company based on his training principles and methods. Today, his company, K9ADVISORS is well known in South Florida, especially within the dog rescue community, for resolving many different dog behavior problems for many families and for helping many "un-adoptable" dogs in rescue groups be adopted out to good, loving homes. He continues to train other trainers through his comprehensive 3-year Trainer's Course. Through his web site www.K9ADVISORS.com , his company continues developing to provide more resources to dog owners, rescue groups, and pet-friendly people and businesses.
---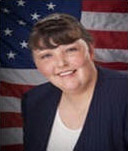 Alison Curtiss 25 Years Experience Training Dogs! Meet Ali, one of K9 ADVISORS' most experienced dog trainers. She works with all breeds, ages and offers numerous dog training specialties including: Obedience, Confirmation, Agility, Protection, Search and Rescue, Scent Discrimination, Trailing and Tracking, Disabled Assistance Task Training.
Alison is a Graduate of Justice K-9 Standards and Training Institute, Boone, NC
Her certifications include: NABA Professional Handler, AKC Canine Good Citizen Examiner, Rescue Specialist and Search Dog Handler.
---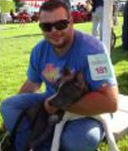 Mitchos Doane Professional Dog Trainer since 1997 14 Years Experience in Training Dogs before joining our team at K9 ADVISORS in 2011
Meet Mitchos, K9 ADVISORS trainer, works with all breeds, ages and offers numerous specialties:
Obedience, Severe Behavior Problem Solving, Confirmation, Agility, Protection, Search and Rescue, Drug and Bomb Detection
Trick Training, Preparing and Training Hunting Dogs, Competing in International Dog Shows, Dog Training Protection Work for Police, Army and Air Force.
His certifications include: Dog Obedience Trainer Instructor with Penn Foster, Rescue Specialist and Search Dog Handler
Mitchos grew up in Athens Greece and has been rescuing neglected, abused, fighting dogs and rehabilitating them to new owners all over the world.