Say No BSL
Dr. Ian Kupkee weighs in on pit bull ban
Local10.com veterinarian puts to rest many of the fears surrounding pit bulls
MIAMI -
It's been a tough year.

It started on May 1st, 2012 when it was decided that Miami Dade voters would have the chance to overturn our city's 23-year-old breed ban that targets the American Pit Bull Terrier,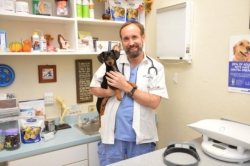 the American Staffordshire Terrier, the Staffordshire Bull Terrier and all mixes of these breeds. Sabal Chase Animal Clinic sprang into action. We booked a session on WLRN's Topical Currents with Joseph Cooper to discuss the issue. We passed out literature about pit bulls and breed bans to everyone that visited our clinic. We added pages to our website devoted to facts about pit bulls, and the unintended, often cruel consequences of banning certain breeds. We turned the mandatory, government-issued dangerous dog warning poster that all veterinary clinics in Miami Dade County are required to post into a shameless propaganda tool. We talked to a LOT of people, some of whom, to put it mildly, did not share our enthusiasm for this cause.
One day, a colleague pulled me aside and asked if she could have a quiet word with me.

"Listen Doc," she said. "Everybody in our field hates this ban. It's nice to see you all fired up, but I'm worried you may be committing professional suicide. I mean, we all know pit bulls aren't dangerous, but seriously - why are you doing this?"

Professional suicide….ouch...why WAS I doing this?

Let me begin to answer that question by stating why I'm NOT doing this.

I do not own pit bulls. I am not secretly dreaming of a day when I can walk my illegally-owned pit bull on Lincoln Road with impunity. I am not what some anti-pit bull websites refer to as a "pit bull nutter" or a member of the so-called "pit bull mafia."

I own two dachshunds and a geriatric lovebird. I have no hidden agenda.

As a veterinarian, it is my responsibility to make sound judgments on the basis of peer-reviewed scientific data derived from lifetimes of slavish devotion to the scientific method.

There's what we know, and there's what we think we know. This is what I know.

Pit bulls do not have locking jaws.

As public awareness of dog fighting grew, so also did a series of myths and urban legends associated with pit bulls. Many people mistakenly believe that when a pit bull bites, it cannot let go due to a unique, breed-specific physical anomaly.

Dr. I. Lehr Brisbin of the University of Georgia has stated under the oath: "There is absolutely no evidence for the existence of any kind of 'locking mechanism' unique to the structure of the jaw and/or teeth of the American Pit Bull Terrier."

An additional study out of Presbyterian College by Jesse M. Bridgers III titled "Mechanical Advantage in the Pit Bull Jaw" reached a similar conclusion: "After graphing and analyzing the derived ratios, I have found no evidence of mechanical advantage in the pit bull compared to other domestic breeds of dogs."

Pit bulls are not inherently more dangerous than other dogs

The American Temperament Test Society, as of February 14, 2013 found the American Pit Bull Terrier to have a passing rate of 86.8 percent out 870 dogs tested. They are the organizations sixth most tested breed. By comparison, Golden Retrievers had a passing rate of 85.2 percent. Shih-tzus scored 77.8 percent. Many factors lead to aggression including, but not limited to, being sexually intact, being tethered or chained, breeding situations, poor nutrition, veterinary health problems, lack of proper socialization, and abuse. That being said, consider for a moment that of the 51 pit bulls rescued from Michael Vick's dog fighting operation, only one was euthanized after being deemed too dangerous to return to society. The rest were placed in loving homes, and several even work as therapy dogs. All of these dogs were subjected to unthinkable cruelty, in addition to the factors mentioned above.

"But don't pit bulls, like, attack without warning?" a client once asked me.

In a word, no. All dogs give a warning before they attack or bite. The signs can be subtle, and can even be mistaken for playfulness, but they are always there, and they often go unrecognized.

So why is this breed so feared by so many?

Pit bull advocates have long complained of a perceived breed bias in media coverage of dog bites and attacks. Pit bull bites and attacks, they claim, are sensationalized and over-reported, while stories of attacks carried out by other breeds are doomed to die in the slush pile. This new brand of yellow journalism leads to misconceptions about their beloved breed that has destroyed its reputation in the collective consciousness of mainstream America. In fact, in a recent survey of people who admitted to having negative opinions of pit bulls, 60percent of the participants cited media reports as the basis of their negative opinions.

Are pit bull attacks really reported differently?

A 2008 report by the National Canine Research Council compared media coverage for dog attacks that occurred during a four day period in 2007. The results are as follows:

Day 1: A Labrador Retriever mix attacked an elderly man, sending him to the hospital. One article appeared in the local paper.

Day 2: A mixed breed dog fatally attacked a child. The local paper ran two stories.

Day 3: A mixed breed dog attacked a child, sending the child to the hospital. One article ran in the local paper
Day 4: Two tethered pit bulls broke from their chains and attacked a woman walking her small dog. The woman was hospitalized. Her dog was uninjured. The attack was reported in 232 articles in national and international newspapers, as well as on the major cable news networks.
Still not wanting to be accused of joining the "pit bull mafia," I decided to try an experiment of my own. I scanned a list of children killed by dogs, looking for uncommon names that would be easy for Google to find. I wanted to see for myself if pit bull attacks were truly reported more often.
On July 25, 2008, 14-month-old Addison Sonney was killed by an English Sheepdog mix. A Google search of her name produced 28,900 hits. Several weeks prior, 7-year-old Tanner Monk was killed by two off-leash pit bulls. A Google search of his name produced an astounding 1,960,000 hits. That's One MILLION, nine hundred and sixty thousand.
Are we to infer that the loss of one child is greater than the loss of another? Was Tanner's life somehow more valuable, or his death more tragic than baby Addison's? Was it somehow less agonizing for Addison's parents to bury their child? Why do we as a species, as a breed, if you will, have such a lust for gorey pit bull stories that we beg our media outlets to feed us more?
It's a rhetorical question that some have been gracious enough to answer anyway.
"The public has a right to know," I've been told. "We have a right to know if a breed is dangerous." This just might be the most dangerous statement of them all. When certain breeds are labeled as "dangerous," the public assumes that, by default, all other breeds are "safe." One only needs to scan the list where I read about Addison and Tanner to see the flaws in this thinking.
The list serves as a chilling testimony to the dangers of complacency, and the folly of a false sense of security:
Aiden McGrew, 8 weeks old, killed by a Golden Retriever.
Trey Paeth, 11 months old, killed by a Siberian Husky.
Justin Mozer, 6 weeks old, killed by a Jack Russell Terrier.
Zane Earles, 2 months old, killed by a Labrador Retriever.
Liam Perk, 2 years old, killed by a Weimaraner.
None of these children were killed by "dangerous breeds." This is likely to offer little consolation to the parents who must now endure a life without them.
A favorite rallying cry of pit bull advocates is "Punish the deed, not the breed." I prefer this one: Any dog, of any breed, can, and occasionally will, bite.
Any dog. Any breed. It's not as catchy, but this is what I know.
So, back to the original question. Why am I doing this? Because I've studied the evidence, and I've reached a verdict. Because I know the facts, and therefore the truth. Because pit bulls are just dogs. Because in fifteen years of poking them, palpating them, and sticking my fingers in their mouths, I've never met a pit that didn't lick my face or plonk its goofy head in my lap. Most importantly, because it's the right thing to do.
Professional suicide? Like Miami's pit bull ban, I'm still here.
As for those who have accused me of joining the so-called "pit bull mafia", I'll leave these folks with one final question:
You got a problem with that?

Dr. Ian Kupkee, Veterinarian



The Miami Herald recently ran an article about "pit bulls" Dear Board Members, Members and dog lovers:
The Miami Herald recently ran an article about "pit bulls" used as service dogs in Miami Dade County despite the ban on dogs that animal control officers believe look like "pit bulls". We would like to clarify some statements made in the article and correct others.
Miami Dade County's ban on these dogs was grandfathered in when Florida made it illegal to discriminate based on a dog's breed. Dogs that look like pit bulls are protected elsewhere in Florida from discrimination based on breed.
Larry Steinhauser is quoted as saying the pit bulls he has seen are "aggressive". Of course, we don't know whether he has seen one or two or any "pit bulls". People cannot look at most dogs and accurately determine their breed. Recently, in Denver Dr. Victoria Voith did a little test on animal shelter directors, dog trainers and others who work with dogs. They were asked to view 20 dogs on a videotape and identify each one by breed including whether the dog was a purebred or a mix. The professionals were surprised by how few dogs they identified correctly by breed. Voith believes as many as 75% of the pit bull identifications made by shelter workers, animal control or law enforcement are wrong. She is the author of Shelter Medicine: A Comparison of Visual and DNA Identifications of BREEDS of Dogs. As DNA testing becomes more reliable, it is proving that many of the dogs identified as pit bull are actually a mix of dozens of breeds with little or none of the DNA of pit bull type dogs.
That means a lot of dogs condemned by BSL are not even "pit bull" breeds.
In the last two legislative sessions pit bull bans like those proposed by Mr. Steinhauser were defeated. That is because legislators understand breed bans don't work to make communities safe. Study after study has proven this. Dogs don't bite because of breed or appearance; they bite out of fear that could have been the result of poor socialization, neglect, abuse, tethering or confinement or isolation. In other words, it is the owner's negligent or criminal actions that are responsible, not the dog's breed or appearance.
Breed bans penalize responsible owners and mean the death of dogs that are not in any way dangerous. Breed discrimination is also very costly for communities. Think of it. It means taxpayers are paying animal control officers to run around and hunt down and kill dogs they think are pit bulls when we know even trained professionals cannot identify the breed of most dogs.
We would have like to see Mr. Steinhauser come to our Annual MCABSL BBQ Pit Event or Ernie Sims Pitbulls on Parade Event (in Tally). He would have the chance to meet dozens of Pit Bulls, Staffies and mixes and experience the true temperament and standard of these incredible dogs. We think if he had attended this event, he would have realized you can't predict whether a dog may bite based on appearance or breed or what you think the breed may be. He also would have had a great time with some wonderful dogs!
The other person quoted in the article is Ms. Janet Severt, from New Horizons Service Dogs in Orlando, Florida, She is quoted as stating that although she disagrees with the ban she would never train a Pit Bull as a Service Dog. But remember the Center for Disease Control states: "There is no accurate way to identify the number of dogs of a particular breed, and consequently no measure to determine which breeds are more likely to bite or kill." In some "Bite Lists" the top biters are Labs and Golden Retrievers which Ms. Severt recommends and trains as Service Dogs!
Again, it is not possible to predict whether a dog may bite based on appearance or some belief about breed.
There have been a number of Pits, Staffies and mixes who have been service dogs. There is Ruby who visited Hialeah Hospital and Ice Pop who constantly visits hospitals and has raised more than $10,000.00 dollars for charities by offering $1.00 per kiss…They were both rescued from inhumane conditions as pups. The list goes on...Pits, Staffies and their mixes make wonderful service dogs! Miami-Dade County's recognition that pit bulls can be service dogs proves how illogical and irrational the breed ban is. And how tragic for the dogs and the people who love them.
Respectfully,
Dahlia Canes~Edel Miedes-Directors
The Miami Coalition Against Breed Specific Legislation.
(305) 323~3960
for more information please contact the dept. ADA info line at
(800) 514-0301 or (800) 514-0383 ada.gov
Both Denver and Aurora have laws banning pit bulls.
May 5, 2010
By Jared Jacang Maher, Face The State
Both Denver and Aurora have laws banning pit bulls. The breed, they say, is so dangerous to the public that any dog displaying more than 50 percent of pit bull-like features must be run from city limits or face extermination. But what about a pit bull acting as a service animal for a disabled person? Should officials accept dogs that their own laws deem inherently unacceptable?
Good question - and one that happens to be at the core of a new federal class-action lawsuit filed against Denver and Aurora by three disabled people who say the laws banning pit bulls violate their civil rights under the American Disabilities Act. Allen Grider of Aurora and Glenn Belcher of Denver are U.S. veterans who suffer from psychological disabilities they say resulted from wartime service. Valarie Piltz is a Washington-based dog trainer with physical mobility problems and a condition that causes her to experience debilitating panic attacks. All three say the breed bans fail to make proper exemptions for their service animals of choice: pit bulls.
Actually, in the case of Grider, it's Aurora animal control that deemed his dog "Precious" a pit bull. The Vietnam vet says the dog is a boxer/lab mix recommended by a VA social worker to help him manage his acute Post Traumatic Stress Disorder and related mental disabilities. Among other acts, Precious is trained to enter rooms and buildings ahead of Grider and perform nighttime patrols in their Aurora apartment to ease his owner's persistent bouts of hyper vigilance.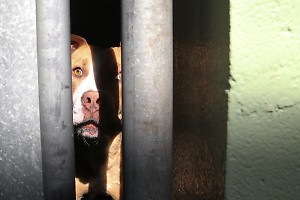 Grider claims that in November an officer with the Aurora Animal Care Division used a false claim of an animal abuse report to gain access to Precious and then seize the animal under the pit bull law despite Grider's insistence that the dog is a service animal. During the 10 days that Precious was impounded, Grider "suffered from severe anxiety stemming from his PTSD," says the complaint. Officials released Precious only after Grider arranged for the dog to live at a friend's house outside of Aurora.
SEE FULL ARTICAL
Support Mimi Planas for Miami-Dade Commissioner District 10 because she is a strong advocate for our pets and a leader that believes in NO DISCRIMINATION
of people or animals!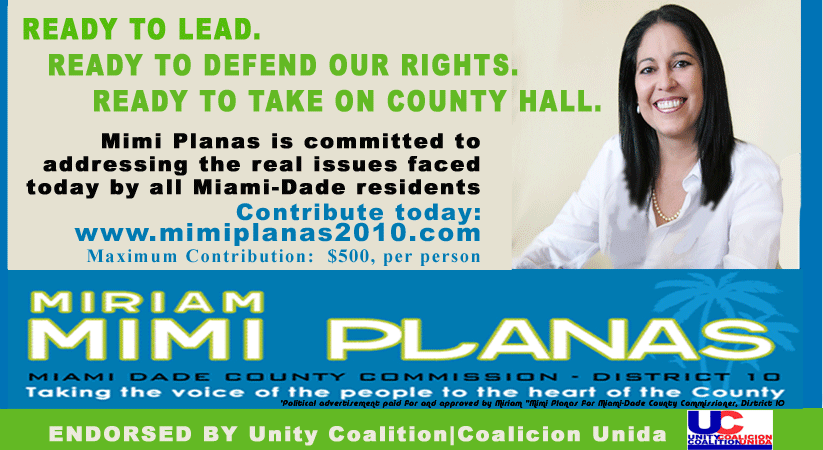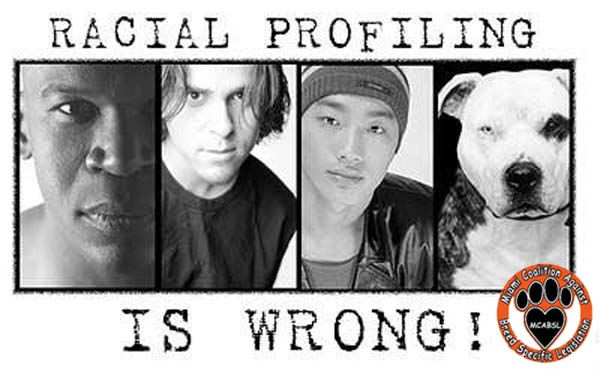 Our Florida Residents' rights and our ability to own the breed of dog that we want is under attack by politicians who are not well educated on the subject. Please do something now by reaching your local FL House of Representative and your Local FL Senator and letting them know that you do not support discrimination of any kind, including any breed specific legislation and any changes to our current Florida Laws that will allow local governments to discriminate against our dogs just based on breed and nothing else.
FL BSL Ban Under Attack
Florida State Rep. Perry E. Thurston, Jr. has filed House Bill 543, to repeal the state's prohibition on breed specific legislation. An identical Senate version, S.B. 1276, has also been filed by Florida State Sen. Tony Hill, Jr.
Currently, Florida law bans breed discrimination throughout the state except basically in Miami Dade County where there is a long standing ban on pit bull type dogs. Fl. Stat. Sec. 767.14.
Read about successful challenges to Miami Dade County Animal Services confiscations of dogs said to be "pit bulls".
Also, for more information, read Miami Dade County: Two decades of BSL has produced no positive results.
Under H.B. 543/ S.B. 1276 local governments would be allowed to enact breed specific laws.
A similar effort has been unsuccessful in the last 2 legislative sessions.
WHAT YOU CAN DO
H.B. 543 has been assigned to the Agriculture & Natural Resources Policy Committee. Find committee members and their contact information here and write (faxes or letters are best) or call and urge members to vote no on H.B. 543. If one of the members is your representative, be sure to let him or her know that! Above all, be polite.
Also, let Florida state representatives know that you oppose H.B. 543. To find your Florida state representative, go here and click on Find Your Representative. Let the representative know that you live in his or her district. Please be polite.
Call on your Florida state senators to oppose S.B. 1276! (Put in your zipcode in the form to the left of the page to find your senator.)
Use talking points from this article or links or contact Animal Law Coalition for help!
WHAT WE KNOW ABOUT BSL
There is not one major animal or health organization including the American Veterinary Medical Association, the Centers for Disease Control, among many others, that supports breed discrimination.
Breed specific legislation does not work to make communities safe. Study after study has proven this. Dogs don't bite because of breed or appearance; they bite out of fear that could have been the result of poor socialization, neglect, abuse, tethering or confinement or isolation. In other words, it is the owner's negligent or criminal actions that are responsible, not the dog's breed or appearance.
BSL penalizes responsible dog owners and means the death of dogs that are not in any way dangerous.
It is also well-established that people cannot look at a dog and determine its breed. Recently, in Denver Dr. Victoria Voith did a little test on animal shelter directors, dog trainers and others who work with dogs.
They were asked to view 20 dogs on a videotape and identify each one by breed including whether the dog was a purebred or a mix. The professionals were surprised by how few dogs they identified correctly by breed. Voith believes as many as 75% of the pit bull identifications made by shelter workers, animal control or law enforcement are wrong. She is the author of Shelter Medicine: A Comparison of Visual and DNA Identifications of BREEDS of Dogs. As DNA testing becomes more reliable, it is proving that many of the dogs identified as pit bull are actually a mix of dozens of breeds with little or none of the DNA of pit bull type dogs.
That means a lot of dogs condemned by BSL are not even "pit bull" breeds.
BSL is a very costly negative for a state and will create a climate where dogs are viewed as enemies rather than family members requiring proper care, management and love. Go here for ways to improve relations in the community with dogs and also how to address the reasons dogs bite and keep communities safe.
Go after owners, not entire breed, to curb pit bulls
KATHLEEN MERRYMAN; THE NEWS TRIBUNE
Published: 08/27/07
The two pit bulls who barged into a disabled woman's Wauna home, mauled her and tore a smaller dog to pieces have reignited debate over whether their breed should be banned.
No other breed of dog elicits such passion.
Breed-ban proponents say any dog will bite, but a pit bull has the physical capacity to maim and kill.

A Centers for Disease Control and Prevention study of fatal dog attacks showed that, over 20 years, purebred and crossbred pit bulls ranked higher than any other breed or crossbreed.

Merritt Clifton, editor of Animal People, tracked news reports of dog attacks in the United States and Canada from 1982 to 2006. Of 264 deaths, pit bulls and pit bull mixes were responsible for 110.
Breed-ban opponents say that's the fault of irresponsible owners, not inherently vicious dogs. They say that, when properly socialized, pit bulls are loyal, gentle companions.
Banning pit bulls would punish responsible owners, not people who ignore the laws anyway, they say. Instead of enacting more laws, enforce the ones already on the books.
Any breed-specific ban would be difficult to enforce, because there are so many mixed breed dogs afoot, and because pit bulls are not the only large and potentially dangerous dogs.
Every one of those arguments, pro and con, has merit.
The political reality is that any time a city, county or state raises the issue of banning pit bulls, all hell breaks loose. The American Kennel Club musters its considerable membership to wage protests and letter-writing campaigns. People who breed and show dogs declare that a ban would violate their rights.
The only people who keep their mouths shut are the people who exploit the dogs and endanger the community. These are the pit bull owners who breed and sell out of their backyards, keep their dogs penned and chained in deplorable conditions and do nothing to train or socialize them. To them, pit bulls are profitable bad-ass accessories to the menace-to-society lifestyle.
It makes sense to go after those owners before jumping into a breed-ban battle. Yes, that will take a more comprehensive, better staffed effort than city and county governments have employed in the past.
But think of the savings in medical bills and funeral expenses.
Start by denying dog licenses to anyone with a criminal history of violent crime, drug trafficking or animal cruelty or neglect.
You bet it will be difficult at first, but somewhere out there in geekland are computer whizzes who can connect licensing staff to crime databases. People will find dodges, but it's a start.
Hire enough animal control officers to do the job. Dangerous dogs are a legitimate threat, and the people who deliver our law enforcement should have adequate resources to protect us, our parents, kids and pets from being mauled.
Encourage partnerships between animal control officers and police and deputies. Police are often the first to spot problem owners.
Instead of waiting for a dog to bite someone, rewrite rules to make menacing people or pets a trigger for removing a dangerous dog from the premises.
Last year Tacoma Councilwoman Julie Anderson proposed levying a breeder's license fee against owners who did not spay or neuter their pets.
Members of the show-dog community, which has no problems with charging plenty of its own entry fees, called that unfair. Baloney. If they can afford to show dogs, they can afford a breeder's license.
Resurrect the proposal, and attach significant fines for scofflaws.
If you think that's tough, consider the price pit bulls are paying while we do nothing: Last year, Seattle Purebred Dog Rescue received reports of 1,017 pit bulls in animal shelters. It has no reports of adoptions for a single one of those dogs. It confirmed that 497 were euthanized.
Kathleen Merryman: 253-597-8677
Jodi Preis
Education... Awareness. ..Advocacy
Because preaching to the choir makes a small church.
If experts cannot ID dog breeds, how can cities?

By Bill Johnson
Denver Post Columnist

POSTED: 12/16/2009 01:00:00 AM MST
UPDATED: 12/16/2009 02:22:00 AM MST

So you think you know about dogs?

Sorry, you do not.

I break this news to you only because I got put to such a test Tuesday, along with about two dozen animal-shelter directors, volunteers, dog trainers and others who make a dog-related living.

The task was simple: View 20 dogs on a videotape and identify each one. Is it purebred or mixed? If believed a mix, what is the mixture of each?

How hard could it be?

All I know about dogs, I quickly learned, is that one lives with me. Of the 20 dogs shown, I got the breed correct one time, but only because it looked like Lupe, my mutt.

I did only slightly worse than the professionals.

"I was completely wrong. I probably got three to four out of the 20," claimed Laurie Buffington, a Berthoud dog trainer, as we left a classroom at the Longmont Humane Society.

"Think you can tell just by looking?" was the teaser for the breed identification study we participated in. It was run by Victoria L. Voith, a professor of animal behavior in the College of Veterinary Medicine at Western University in Pomona, Calif.

What I and the others ultimately learned is you cannot simply look at a dog and know what it is.

Shelter workers, she explained, are generally 75 percent wrong when they list or tell you the breed of a dog. The only sure-fire way of knowing, she said, is DNA testing.

"I started this study," Voith said, "because I am a lover of German shepherds and was appalled that every short-haired breed with brown hair was called a German shepherd. It simply isn't so."

Outside of the Lupe-looking Chihuahua-mix, I thought every dog looked like a pit bull or a shepherd-mix.

"So what in the hell is Lupe?" I jotted in frustration in my notebook about halfway through the session. I was not getting even remotely close.

My favorite of all was the 20th dog, a three-legged cutie that had been thrown from a car. She was not the English sheepdog I suspected, but a shih-tzu. Everyone else misidentified her too.

Through her work, Voith hopes to put to the lie two things: studies on which dogs bite the most, and the wisdom of municipal breed-specific bans, such as Denver's, where hundreds of suspected pit bulls have been put to death.

"Visual identification simply is not in high agreement with DNA analysis," she said when I protested that a dog I had falsely, dead-to-rights identified as a pit bull turned out through DNA testing to be mostly Dalmatian. "Dogs in Denver may be dying needlessly," she said.

She hopes that her work, which she expects to be published in a year, will better inform cities and statistics gatherers on breeds most likely to bite.

"We really don't know yet. I don't think we have ever really known," she said.

The professionals all walked out scratching their heads, each mumbling something akin to "that was very informative!"

"I always thought I was really good at identifying breeds," a chastened Shantel Southwick, another Berthoud trainer, moaned. "And cities are killing dogs based on uninformed visual identification? That's pretty scary. It's heartbreaking, really."

Bill Johnson writes Mondays, Wednesdays and Fridays. Reach him at 303- 954-2763 or wjohnson@denverpost.com.
Read more: http://www.denverpost.com/news/ci_14005785?source=rss#ixzz0Zsk3dwGS

Italy Revokes Breed Ban
April 01, 2009, 1:8PM MT
By Cheri Moon
Official Claims Law Had No Scientific Foundation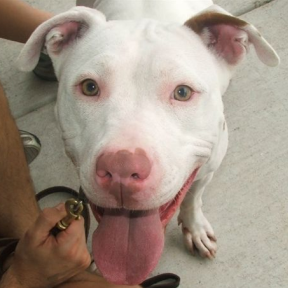 Official Claims Law Had No Scientific Foundation

When in Rome…

Italy will eliminate its list of dangerous dogs—replacing it with a law making owners more responsible for their pet's training and behavior.

The new law, effective in April, will eliminate the current list of 17 breeds which are considered potentially dangerous, including Rottweilers, pit bull terriers, bull mastiffs and American bulldogs.

Under the current law, owners of blacklisted breeds are required to keep them muzzled in public places and ensure that they pose no danger to others. Failure to respect the law can result in the animal being put down.

New Law Puts Responsibility On Owner
The new law is built on the foundation that any dog, regardless of breed, can potentially be dangerous and it puts the responsibility—morally and legally—on the owners for a dog's behavior.

Says Health Undersecretary Francesca Martini, "This is a historic day because we have established for the first time the responsibility of the owner or the person who is momentarily in charge of the animal."

The new law forbids training dogs to be aggressive using sticks and protective body gear, doping, surgery that is not for health purposes and dangerous cross-breeding. The law also makes veterinarians responsible for compiling a register of individual dogs who they believe may be potentially high risk, requiring owners to keep those pets muzzled in public.

Martini added that the previous law had no scientific foundation and compared it to a "fig leaf over the larger problem."

USA Needs to Follow Suit
Despite this, many communities in the United States are currently considering enacting breed bans.

Says Ed Fritz, Best Friends' campaign specialist for Pit Bulls: Saving America's Dog, "Italy's decision to end its ban on dog breeds is further evidence that breed discrimination just doesn't work."

He adds, "Rather than breed-discriminatory restrictions, communities should mirror Italy's example and put the onus on the owner with good comprehensive dangerous dog/reckless owner laws."

Pit Bull Blues by John Shipe
I hope that you enjoy Pit Bull Blues by John Shipe which is easily the best song about pit bulls that I have ever heard. Like most people, I did not know what great dogs pit bulls are until recently. As my friend Dog Man says "It is not the dog, but the owner that is the problem and pit bulls are not for everyone.
Math Sets Dog Free in Challenge to BSL
Miami-Dade County:Two decades of BSL has produced no positive results
by Karen Delise (reprinted with permission)

We like to give special thanks to Karen Delise for writing this article and giving
Laura Allen permission to post this article on her site, Animal Law Coalition. Thank you both!
This is the most inspiring story I've seen in a long time! A great one for all of us to know about!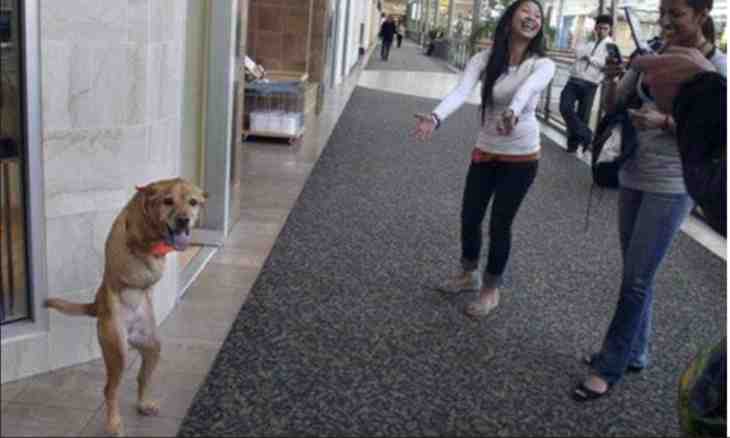 This is 'Faith'

This dog was born on Christmas Eve in the year 2002. He was born with 3 legs - 2 healthy hind legs and 1 abnormal front leg which had to be amputated. He of course could not walk when he was born. Even his mother didn't want him.
is first owner also didn't think that he could survive. Therefore, he was thinking of 'putting him to sleep'.
By this time, his present owner, Jude Stringfellow, met him and wanted to take care of him. She was determined to teach and train this dog to walk by himself.. Therefore she named him 'Faith'.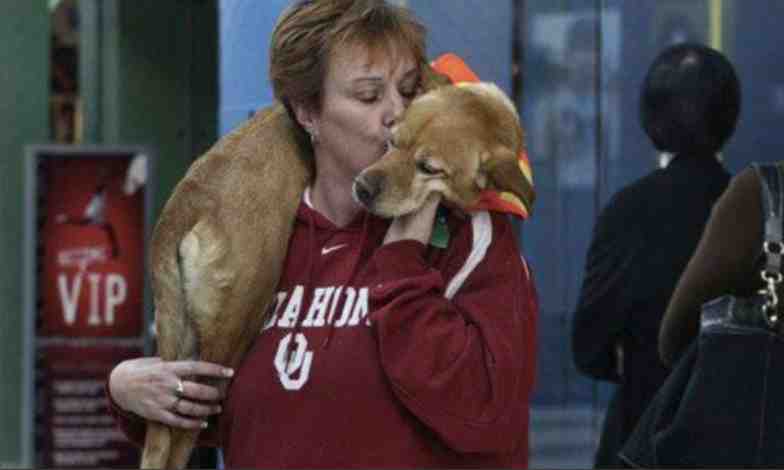 In the beginning, she put Faith on a surfing board to let him feel the movements. Later she used peanut butter on a spoon as a lure and rewarded for him for standing up and jumping around. The other dog at home also helped to encourage him to walk. Amazingly, only after 6 months, like a miracle, Faith learned to balance on his 2 hind legs and jumped to move forward. After further training in the snow, he now can walk like a human being.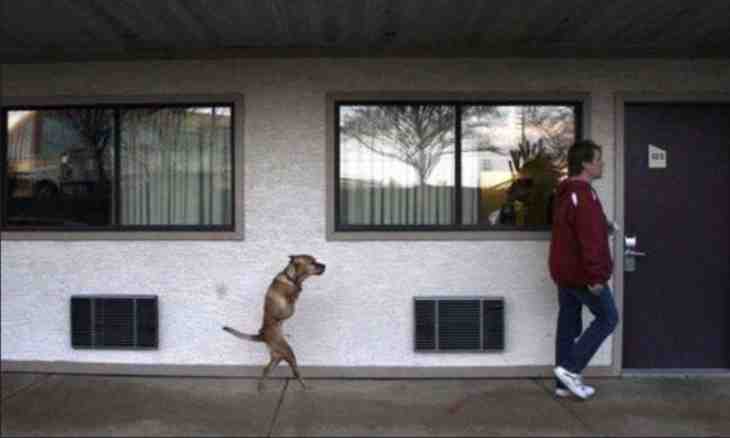 Faith loves to walk around now. No matter where he goes, he attracts all kinds of people. He is now becoming famous on the international scene. He has appeared in various newspapers and on TV shows.

There is even one book entitled 'With A Little Faith' being published about him. He was even considered to appear in one of Harry Potter movies.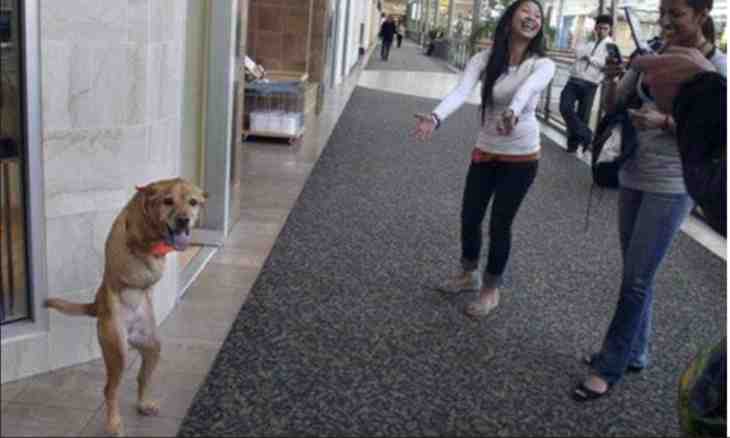 His present owner Jude Stringfellew has given up her teaching post and plans to take him around the world to preach that even without a perfect body, one can have a perfect soul'.


In life there are always undesirable things. Perhaps we can feel better about ourselves if we realize just how good we have it.

I hope this message will bring fresh new ways of thinking to everyone and that everyone can appreciate and be thankful for each beautiful day that follows. Faith is the continual demonstration of the Strength of Life.

A small request: All you are asked to do is keep this circulating.
---
Rochester awaits verdict after lab bites neighbor
Rochester awaits verdict after Lab bites neighbor
Councilman led drive to ban pit bulls
By Lynn Zerschling | Posted: Wednesday, July 01, 2009

SIOUX CITY -- The city councilman who led the drive to ban pit bulls in Sioux City is waiting to find out whether his Labrador retriever will be euthanized for biting a neighbor. Councilman Aaron Rochester said Tuesday he has appealed Sioux City Animal Control's determination that his family's yellow lab is vicious after Saturday's incident, which resulted in an emergency room visit and five stitches for the injured neighbor.

Sioux City Police Capt. Pete Groetken said he held a hearing on Rochester 's appeal Tuesday morning and will reach a decision by the end of the week. He can either uphold Animal Control's designation or overturn it. The 3-year-old dog, Jake, is being held at the Animal Control shelter until the case is resolved.

At 4:45 p.m. Saturday, a man and woman who live in the neighborhood walked by the Rochesters' home in the 1300 block of 46th St. The lab was sitting on the front porch. As the couple walked by on the sidewalk, the dog ran off the porch and jumped the man, Groetken said. The neighbor suffered a scratch to his right leg as he tried to push the dog away, some marks on his chest and bites to his thumb that required five stitches at a hospital emergency room. Groetken declined to identify the man because the case remains under investigation.
Rochester said his neighbor did not wish to be identified, and other neighbors contacted by the Journal said they did not know who he was.

Rochester said he and his wife, Amy, held a birthday party for their youngest child, Kate, on Saturday. Amy had gone inside their house while Kate and a friend played outside. Rochester said he had left the party to drive his eldest son to work. "(Amy) heard something and yelled at Jake to come in the house, and he ran in the front door," Rochester said. "The people know our dog, and the wife said Jake would bring her a tennis ball and she would throw it. He is a great watchdog. My speculation is, he was watching our children and may have thought they were in danger." An Animal Control officer impounded Jake on Saturday after the dog bite was reported. Rochester said someone at the hospital called police to report the bite, which he said is standard practice.

Last year, Rochester led the council's controversial effort to ban future ownership of pit bulls in Sioux City . Rochester supported his position with Animal Control reports showing that type of dog is the most apt to bite people.

Pit bull owner Amanda Gardner, who helped lead opposition to the ordinance, said Tuesday night: "I don't wish any dog to be put down. But how many little kids have cried because their pit bulls have been banned from the city or euthanized? In Aaron's words, a bite's a bite."

Dog owner Terry Mann, who also opposed the pit bull ban, said, "Labs are one of the best breeds there are; the most friendly. ... I don't think the dog should be put down at all." Rochester emphasized that he has not gotten special treatment because of his position as an elected official. "It happened Saturday afternoon, and Animal Control had my dog by Saturday night," he said. "I did not get special treatment."

Vicious-dog proceedings

Police Capt. Pete Groetken has two choices when he hears cases of animals declared vicious by Sioux City Animal Control: He can uphold or overturn the ruling.

If he upholds the decision, the pet owner may appeal his ruling to a special master appointed by the city manager and eventually could appeal the master's decision to court.

If in the end the dog is found to be vicious, the animal must be euthanized.

"I have yet to have an owner say go ahead and euthanize my dog," Groetken said. "There is language in the city code that says if the owner refuses to do it, the city can do it."

Last year, the City Council redefined vicious animals. To be declared vicious, an animal must bite or harm a person or another animal. The injury would have to cause "bleeding or noticeable and documented injury to the person" or significant injury to another animal or fowl that requires medical attention. A trained guard dog or K-9 is not subject to that provision.

Pet owners used to have the option of placing their pets in homes outside the city limits, with the approval of Animal Control. Last year, the council ruled that owners no longer can do that. The council noted other cities and counties are banning vicious dogs from being placed in their jurisdictions.
Rehabilitated Pit Bull becomes State Champ - A must see Video
The attached story that aired on KSTP News is amazing! This story shows that we must keep fighting to make people aware that as long as a dog, of any breed, is loved and taken care of by their owners this is the result. And rehabilitation of a dog, of any breed, is more proof that you can take a dog that lived in a bad environment or raised improperly they can have a second chance and become a great family pet!

Please check out the links below!
http://current.com/items/90123387_bsl-breed-specific-legislation-is-your-dog-safe.htm
K9 ADVISORS - SAY NO BSL
Dog Fight - Pit bull ban, what pit bull ban?
Dog Fight - Pit bull ban, what pit bull ban?
By Tim Elfrink
Published on May 20, 2009 at 10:18am

We wish to thank Tim Elfrink for writing this article as well as New Times for publishing this article to bring this unfair ban to the spot light.

Back in February 1989, a 7-year-old girl named Melissa Moreira was walking home on SW 18th Terrace near FIU after a night of shopping with her family when a neighbor's pit bull ran at her and leapt. The dog tore apart the girl's face and arms as she screamed. It then savaged her mother and grandmother before a neighbor shot it four times in the head. The animal left the girl in critical condition. She survived only after extensive reconstructive surgery to her face.

Soon after that attack, Miami-Dade banned all pit bulls. It was probably the first such countywide measure in the nation. Since then, thousands of the breed have been killed in a drab building near the Palmetto Expressway. In 2008, the county confiscated 802 pit bulls and euthanized more than 650.

Neither Broward nor Palm Beach has such a ban — and dozens of dog owners have fled there with their dogs just to avoid the law. Though national animal groups from the Humane Society of the United States to the American Veterinary Medical Association oppose the ban, workers every month halt scores of animals' hearts with an overdose of barbiturates and then cart them en masse out the back door.

But thanks to a minuscule 57-year-old woman with a short haircut and a paw print tattooed on her left wrist, that may soon change. Dahlia Canes led a group that won an unprecedented legal victory this past March. And now she has hired a lawyer and plans to mount a lawsuit that just might overturn the measure. "The ban doesn't work," she says. "It's insane that we're taking them away and killing them."

The catchall term pit bull actually refers to at least three common breeds of dog — the American pit bull terrier, the American Staffordshire terrier, and the Staffordshire bull terrier. All three probably descended from bulldogs bred in England in the 1800s for "bull baiting" — brutal bull versus canine blood matches. When the sport was banned in the 1830s, the hardy animals were bred for dog fights instead.

Hundreds came to America with Irish and English immigrants later in the century. By the early 1900s, pit bulls were among the nation's most popular breeds. The Little Rascals' dog, Petey, was a pit bull. So was Sgt. Stubby, a beloved WWI mascot that earned dozens of medals in the European trenches with the 102nd Infantry.

Pit bulls didn't become pariahs until the past two decades, when well-publicized, stomach-churning attacks such as the one on Melissa Moreira led to anti-pit bull laws. Miami's ban was championed by then Metro-Dade Commissioner Joe Gersten — who famously later fled to Australia after he was caught frolicking with prostitutes in a crack house. It passed 6 to 0 on April 4, 1989, after Moreira's mother tearfully asked commissioners: "Who in this room is going to bring my child back to the way she was?"

But it didn't take long for the law's problems to become obvious.

One owner chained 16 pit bulls to a tree in a Miramar field and left them to starve rather than face the $500 fine for each dog. A month after the ban was approved, the Miami Herald — which initially supported the law — wrote a scathing editorial demanding its repeal. The next year, Florida's legislature passed a statewide prohibition against "breed-specific" dog laws. Miami-Dade's rule, however, was grandfathered in.

The law has plenty of supporters, including PETA. In 2001, the Centers for Disease Control reported pit bulls had killed 66 people in the '80s and '90s, twice as many as any other kind of dog.

But that statistic is nonsense, says Adam Goldfarb, a Humane Society spokesman. No one has shown that breed-wide bans reduce pit bull assaults. He contends the laws are expensive and almost impossible to enforce. Thousands of pit bull owners flaunt the law every day just by walking their dogs in Miami-Dade. "We don't believe any one breed of dog is inherently more dangerous than any other breed," Goldfarb says.

Miami's ban has met its most ardent — and dangerous — critic in Canes. She fled to Miami in 1959 with her family at age 6 when her father, a member of deposed dictator Fulgenicio Batista's regime, was forced from Cuba. Her love for animals goes back to her homeland, where she once spent her $12 allowance on a mule.

In 2003, while driving on NW 32nd Avenue, the paralegal spotted a stray dog. When she opened the door, the chocolate-colored mutt leapt into the car and laid its head on Canes's lap. Though a friend in the back seat shouted, "Watch out — it's a pit bull!" Canes was in love.

But soon Animal Services discovered Chocolate, as she named the female hound. Canes sent the dog to live in Broward and began her quest to overturn the pit bull ban.

Since then, Canes has adopted dozens of pit bulls and found homes for them in Broward or other places where the canines are legal.

She has also met people like Pierre Bahri, who move north to save their pit bulls. Bahri, an art gallery worker, packed up in December after an Animal Control officer gave him 48 hours to remove two pit bulls from his Wynwood home. He broke his lease and moved to Hollywood. "I love my dogs like they're my kids," he says. Thousands of others simply flout the ban. Among them is "Jose," a 25-year-old Mercedes-Benz employee in Kendall who asked for anonymity because he's already been cited for his pit bull. Since then, he's kept his dog in his dark bedroom every day while he works. "I have to hide him like he's an abomination or something," he says. "When I walk him, people put their cars in reverse and stare like I'm holding a fucking Bengal tiger." Canes hopes to change that. She lives in an antique-packed bungalow in Miami Lakes, drives a canary yellow 1980 Fiat convertible, and devotes every hour outside work to fighting the law. In October, she founded a group, called the Miami Coalition Against Breed Specific Legislation. She's already recruited 80 members.

The new group notched an important win March 18. Canes and her friends took on the case of Leo Mahecha, a 27-year-old Kendall mechanic whose dog, Apollo, was seized by Animal Control.

In an administrative hearing at the South Dade Government Center, the group's lawyer, Rima Bardawil, argued the county doesn't have an accurate test for deciding whether dogs are pit bulls. Inspectors rely on a 12-point checklist, with questions such as "Eyes: set far apart?"

The hearing official agreed. Apollo was freed.

"To my knowledge, it's the first time we've ever lost an appeal on a pit bull case like this," says Dr. Sara Pizano, chief of Animal Services.

Canes was emboldened by the ruling. Bardawil is now compiling a group of people who have lost pit bulls to the county's ban. They hope to sue the county this summer.

"We've gone the political route. We talked to every member on the commission, we went to hearings, and they all said it's political suicide to overturn the ban," Canes says. "So we're suing."

And they just might win. An Ohio appeals court struck down a Toledo law in 2007 — before the state's supreme court reversed the verdict.

"It's a smart approach," says Humane Society spokesman Goldfarb.

Pizano, who's charged with enforcing the ban, says it's up to politicians to decide whether the law makes sense. But she allows that "it's devastating for our staff to euthanize any animal." Since Pizano took over three years ago, her staff has had to kill more than 1,800 pit bulls.

Additional facts about the pit bull case won in Miami on March 18th, 2009

Edel Miedes, an experienced dog trainer and behaviorist in South Florida, of www.K9ADVISORS.com testified in the case of Leo Mahecha and his dog Apollo as an expert witness under the Miami-Dade pitbull ban ordinance category of animal behaviorist. Edel successfully testified against Miami-Dade Animal Services Animal Control Officer, Luis Salgado, whom wrongfully labeled Apollo as a pitbull. Salgado was backed and guided by Miami-Dade assistant county attorney, Dennis Kerbel. During the hearing on March 18th, Kerbel asked such ridiculous questions such as "were the dog's eye round" and "were the mucles… muscular". Kerbel's lame attempts at discrediting Edel's breed knowledge were unsuccessful, thus the hearing officer sided with Edel's testimony and ruled that based on all evidence provided, Apollo, a 90-lb Mastiff mix, is not a pitbull.

Shortly after, there was much celebration from all members of the Miami Coalition Against Breed Specific Legislation www.UnitedAgainstBSL.org and many Miami-Dade County residents alike.
Court Rules Miami-Dade County Pit Bull Ban Unenforceable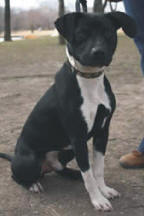 A court ruled Miami-Dade's 20 year ban on pit bulls was too vague in defining "pit bull" and unfairly let animal control officers basically guess whether a dog is a pit bull. This lawsuit pertained to a dog named Apollo specifically, and opens the door to a broader lawsuit against the ban.

Miami Coalition Against Breed Specific Legislation (MCABSL) and Animal Law Coalition applaud a court ruling that the Miami Dade County Pit Bull ban is too vague, and the county cannot enforce the finding by animal control that a dog is a pit bull that must be euthanized or removed from the county.

The ruling came in a case challenging the finding by Miami Dade County Animal Control that a family pet named Apollo was a "pit bull" that must be removed from the county or euthanized.

The county bans all dogs that "substantially conform" to American Kennel Club standards for American Staffordshire Terriers or Staffordshire Bull Terriers or United Kennel Club standards for American Pit Bull Terriers.

To determine if a dog substantially conforms to these standards, animal control uses a chart that lists 15 body parts such as "head", "neck", "lips", "chest", "eyes", "tail", "hind legs", etc. The officer places a check mark to indicate whether each characteristic conforms or not to a pit bull. If 3 or more characteristics are checked "conform", the dog is declared a pit bull.

Rima Bardawil, the attorney for Apollo, pointed out that there is no such chart authorized by the ordinance and it is not clear what standards animal control is using in making its determinations.

Also, Dahlia Canes, executive director of MCABSL, testified that animal control is "constantly" mis-identifying the breeds of dogs. She told the court about one dog that was declared by an animal control officer to be a pit bull mix and ordered euthanized. Canes arranged to have the dog re-evaluated and he was determined to be a mastiff mix. The dog was then adopted to a family in Miami-Dade County.

In this case the animal control officer photographed Apollo from several feet away and then using the photo, picked 3 body parts he said he thought conformed to pit bull standards, whatever those are.

As Canes pointed out later, "Many breeds of dogs and mixes have the same or similar traits. It is impossible to determine breed this way. Seriously, you are going to say a dog is a pit bull based on 3 traits like round eyes, broad shoulders and a muscular body? Dogs are many times genetically a mix of many different breeds. The judge agreed. This proves breed shouldn't be a factor in deciding whether a dog presents a danger."

# # #

Miami Coalition Against Breed Specific Legislation was formed in 2008 to end Miami Dade County's pit bull ban. For more information and how you can help, visit
Animal Law Coalition works to stop animal cruelty and suffering through legislation, administrative agency action, and litigation. ALC offers legal analysis of the difficult and controversial issues relating to animals. Visit www.animallawcoalition.com for more information.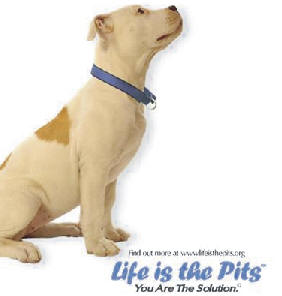 PLEASE MISTER,

CAN I GO HOME WITH YOU?
Be part of the solution by fostering or adopting
a lovable pit bull or pit mix
Go after owners, not entire breed, to curb pit bulls

KATHLEEN MERRYMAN; THE NEWS TRIBUNE
Published: 08/27/07


The two pit bulls who barged into a disabled woman's Wauna home, mauled her and tore a smaller dog to pieces have reignited debate over whether their breed should be banned.
No other breed of dog elicits such passion.

Breed-ban proponents say any dog will bite, but a pit bull has the physical capacity to maim and kill.

A Centers for Disease Control and Prevention study of fatal dog attacks showed that, over 20 years, purebred and crossbred pit bulls ranked higher than any other breed or crossbreed.

Merritt Clifton, editor of Animal People, tracked news reports of dog attacks in the United States and Canada from 1982 to 2006. Of 264 deaths, pit bulls and pit bull mixes were responsible for 110.

Breed-ban opponents say that's the fault of irresponsible owners, not inherently vicious dogs. They say that, when properly socialized, pit bulls are loyal, gentle companions.

Banning pit bulls would punish responsible owners, not people who ignore the laws anyway, they say. Instead of enacting more laws, enforce the ones already on the books.

Any breed-specific ban would be difficult to enforce, because there are so many mixed breed dogs afoot, and because pit bulls are not the only large and potentially dangerous dogs.

Every one of those arguments, pro and con, has merit.

The political reality is that any time a city, county or state raises the issue of banning pit bulls, all hell breaks loose. The American Kennel Club musters its considerable
membership to wage protests and letter-writing campaigns. People who breed and show dogs declare that a ban would violate their rights.

The only people who keep their mouths shut are the people who exploit the dogs and endanger the community. These are the pit bull owners who breed and sell out of their backyards, keep their dogs penned and chained in deplorable conditions and do nothing to train or socialize them. To them, pit bulls are profitable bad-ass accessories to the menace-to-society lifestyle.

It makes sense to go after those owners before jumping into a breed-ban battle. Yes, that will take a more comprehensive, better staffed effort than city and county governments have employed in the past.

But think of the savings in medical bills and funeral expenses.

Start by denying dog licenses to anyone with a criminal history of violent crime, drug trafficking or animal cruelty or neglect.

You bet it will be difficult at first, but somewhere out there in geekland are computer whizzes who can connect licensing staff to crime databases. People will find dodges, but it's a start.

Hire enough animal control officers to do the job. Dangerous dogs are a legitimate threat, and the people who deliver our law enforcement should have adequate resources to protect us, our parents, kids and pets from being mauled.

Encourage partnerships between animal control officers and police and deputies. Police are often the first to spot problem owners.

Instead of waiting for a dog to bite someone, rewrite rules to make menacing people or pets a trigger for removing a dangerous dog from the premises.

Last year Tacoma Councilwoman Julie Anderson proposed levying a breeder's license fee against owners who did not spay or neuter their pets.

Members of the show-dog community, which has no problems with charging plenty of its own entry fees, called that unfair. Baloney. If they can afford to show dogs, they can afford a breeder's license.

Resurrect the proposal, and attach significant fines for scofflaws.

If you think that's tough, consider the price pit bulls are paying while we do nothing: Last year, Seattle Purebred Dog Rescue received reports of 1,017 pit bulls in animal shelters. It has no reports of adoptions for a single one of those dogs. It confirmed that 497 were euthanized.

Kathleen Merryman: 253-597-8677