Pet Nutrition K9 ADVISORS
The Truth About Pet Food Video 1
The Truth About Pet Food Video 1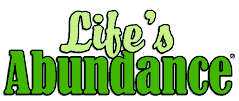 Premium Health Food For Puppies and Adult Dogs
Made with the freshest, all natural ingredients

Ideal for Puppies and Adult Dogs
Life's Abundance Premium Health Food for Puppies & Adult Dogs
The healthy goodness of a home-cooked meal.
Life's Abundance Premium Health Food is made with select ingredients, including high-quality chicken and catfish meals, whole grains, nutritious vegetables and fruits, omega fatty acids and much more. We never use corn or wheat products and we never use artificial flavors or colors. With Life's Abundance, you can be confident that you are feeding your dog advanced nutrition.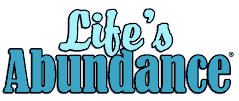 Weight Loss Formula For Adult Dogs
For the most part, your dog eats the same food every day. That is why carefully choosing a food is so important to your dog's long-term health.
Life's Abundance Weight-Loss Formula is veterinarian-formulated to help your dog lose weight and maintain optimum health.

We use high-quality ingredients and a "fast-cook" process to help preserve the nutritional value of each and every wholesome ingredient.

We maintain strict inventory controls to ensure the quality and safety of our foods.

Since we use only wholesome ingredients, this formula contains no artificial flavors or colors, and no corn, corn gluten, wheat or wheat gluten.
PET FOOD SAFETY ALERT

DO NOT FEED KMR and Esbilac Formulas to Any Puppies, Kittens, or Any Animals

Please read below:

FDA finds Petag responsible in tainted infant formula
Tuesday Feb 2nd, 2010 12:25 PM

The Food and Drug Administration (FDA) just found Petag responsible for
the tainted formula that sickened and killed infant animals. An
independent lab analysis of the product showed insufficient nutrition,
extreme levels of fiber and toxic levels of heavy metal copper.

January 29, 2010 the FDA finished their investigation into Petag. Petag
is the number one manufacturer of kitten and puppy milk in the world as
per the company's website. Their formulas KMR and Esbilac sickened and
killed many animals in 2009. These formulas are also used for orphaned
wildlife such as cheetahs, raccoons, squirrels and opossums who also
died.

Only after the FDA began their investigation did Petag publicly admit
on their website that their KMR kitten formula was bad and should not
be used. This was after months of reports of kittens and other animals
who got diarrhea and died. Even though the company admitted on their
website that they received multiple complaints CEO and co-owner George
Gill told the FDA that they only received one complaint.

COO and company owner Darlene Frudakis admitted in a December 17, 2009
radio interview on "Where the fur flies" that their KMR formula was
spoiled from heat and should not be used. Unfortunately Frudakis did
not alert consumers or distributors of the problems with the product.
She merely posted a small note on the company website. The tainted
product is still on store shelves.. The FDA does not have the power to
force recalls on pet food items. The company must initiate their own
recalls. Petag has not done this.

When informed about the spoiled formula from consumers Pet Sense pet
stores removed all of the product from their 31 stores nationwide. One
manager of one Petco store removed the tainted product after consumer
complaints. It is not known at this time if Petco or PetSmart removed
all of the tainted formula from all of their stores nationwide.. The
tainted KMR smells rancid and appears more yellow than white. Do not
use this formula.
____________________________________________
Premium Health Food for Puppies and Dogs
K9 ADVISORS can assist you with all behavior and needs for your pet but can also direct you in the right path for your pets nutrition. A healthy lifestyle with proper nutrition is an extremely important part of your pet's everyday life. The proper diet and exercise program can improve and maximize any pet's way of living. The brand you feed is your pet's main source of nutrition, which is vital to a long and healthy life. After much research, K9 ADVISORS highly recommends healthy, highly nutritious, and holistic pet foods, treats & supplements from Healthy Pet Net.

Healthy Pet Net are veterinarian-formulated food products that are inspired by nature with high quality ingredients, no chemical preservatives, artificial colors or other harmful additives. Every food product, baked treat and supplement is nutrient dense and contains only the freshest, human-consumption-quality ingredients. These products contain high quality meat proteins, rather than by-products, corn, wheat, gluten or soy which have been found to put unnecessary stress on your pet's system and can lead to diminished overall health.

For information on these premium holistic pet products for dogs, cats and horses which can be conveniently delivered directly to your home, please visit healthypetnet.com