K9 ADVISORS
Celebrity Bartender Fundraiser
Come meet Ellie Brecher, pet lady at the Miami Herald!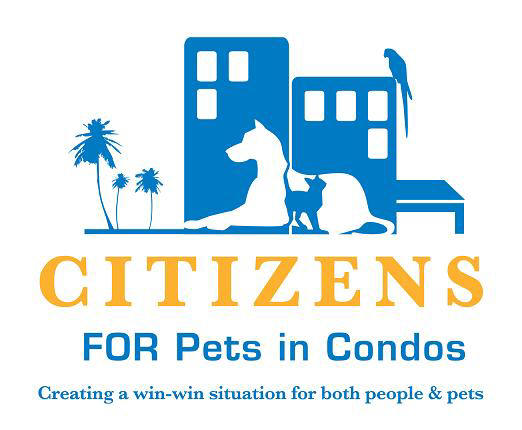 Wednesday, July 20, 6:30 PM
Trattoria Bella Cibo
5801 Margate Blvd, Margate, FL 33063
$10 entrance fee gets you the reduced-price twilight menu and 2 for 1 drinks. Bring dollars for raffle tickets. Options for vegans/vegetarians. Well-behaved leashed dogs welcome in the covered outside terrace.
Ellie will be passing out the 2 for 1 drinks.
Read more at http://www.petsincondos.org/temp/Fundraiser072011.pdf
(printable flyer)
About Us
Citizens FOR Pets in Condos http://www.petsincondos.org is a non-profit public advocacy and educational organization dedicated to increasing acceptance of companion animals in condos and other types of association-run housing. We educate the public about the health benefits of having animal companions and also advocate for responsible pet ownership/guardianship. Our motto: "creating a win-win situation for both people & pets."

We provide resources for a pet-friendly America/Florida
About Us
Citizens FOR Pets in Condos http://www.petsincondos.org is a non-profit public advocacy and educational organization dedicated to increasing acceptance of companion animals in condos and other types of association-run housing. We educate the public about the health benefits of having animal companions and also advocate for responsible pet ownership/guardianship. Our motto: "creating a win-win situation for both people & pets."

We provide resources for a pet-friendly America/Florida